Dear Parents/Guardians, Parent/Guardian-Teacher Conferences will be held on dates and times listed above. The conference is an essential means of communicating with the school and your child's teachers about your child's progress. In the time before the conferences, I encourage you to come up with questions about your child and his/her achievement to date. As a sta...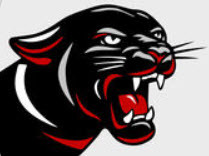 The official app for Cromwell Public Schools, CT allows users direct access to the most recent news, announcements and event calendars. Don't miss out on any important notifications. Users may also access the directory of district faculty and staff, find the location of school events, contact staff and departments, follow athletic scores and updates, and much more. Dow...
An online system of Emergency Contact Information for the Health Services Dept. is used in all schools. These emergency contact/phone numbers should be updated annually via the parent portal at the start of each school year. Any changes should be made with the school nurses throughout the school year as necessary. It is extremely important to have current contact inf...