May 7, 2021
Dear Cromwell Public Schools Staff,
I hope you all enjoyed this very special week in your honor as educators and support staff who have committed your lives to our youth!
First, I would like to say that I am so very proud of all our teachers in Cromwell! I appreciate all that you do for our students each and every day. This year has proved that teachers truly do make a difference in the lives of our students!
I am sure you won't be surprised to see the names of the following excellent teachers who were nominated as Teacher of the Year at their respective schools:
Mr. Adriano Borgia- Cromwell High School
Ms. Karen Bosworth – Cromwell Middle School
Mr. Dan Delia – Woodside Intermediate School
Ms. Jillian Raffone - Edna C. Stevens School
Congratulations to all four teachers for their passion and commitment to all of our students and our profession.
After much deliberation, careful review of teaching videos and the rigorous interview process, it is my extreme pleasure to announce that the Teacher of the Year Committee selected Mr. Dan Delia, Science teacher at Woodside Intermediate School, as the District Teacher of the Year!
Mr. Delia is an exceptional Science teacher! His thoughtful planning, inclusionary practices and high expectations are unwavering. He cares deeply about the social and emotional well-being of our children and he models this each and every day. Both in and outside of the classroom, Mr. Delia's focus is always on improving the lives of all children. In conversation with parents, staff and students his love for teaching, learning and children is clearly evident. Whether it is for the students of Cromwell or the children he has come in contact with by volunteering in various capacities as a coach, Newtown BOE Vice Chairperson and as an active member of various committees, Mr. Delia serves both the students and community with compassion and humbleness. Mr. Delia exhibits every aspect of an extraordinary teacher, mentor, colleague and human being.
Please join me in congratulating Mr. Dan Delia with this well-deserved honor.
CONGRATULATIONS, Mr. Delia!!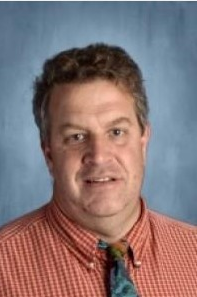 Have a great weekend,
Enza
Enza Macri, Ed.D.
Superintendent of Schools
9 Captain James Mann Memorial Dr.
Cromwell, CT 06416
860-632-4838