EDIT MAIN
DATABASES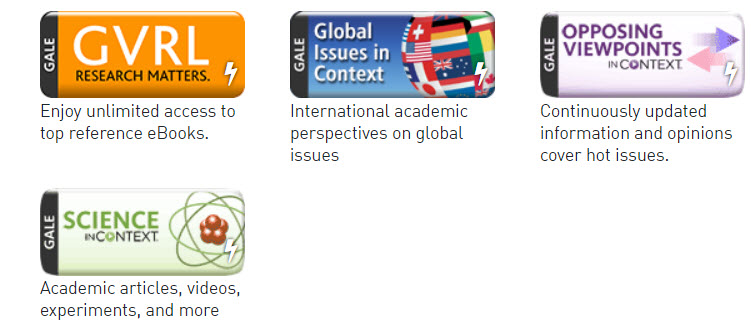 ---

researchIT CT is a collection of databases available to all Connecticut citizens. Some of the most popular databases are: Biography Reference Center, Explora, History Reference Center, Academic Search Premier, and Newsstand.
---

Targeted resources for research and learning.
Answer your research needs using our eBook collection of print encyclopedias and reference sources in digital format. Areas covered: art, business, environment, history, law, medicine, multicultural studies, nation and world, science and social studies.
---

Answer your research needs about countries and cultures around the world. Find info about people, customs, lifestyle, society, general background, and famous people. Cool features: recipes, photos, videos, slideshows and Build- Your-Own Tables & Graphs to compare info from different countries.
Research Tools

NoodleTools
Need help with putting together a bibliography and/or note taking? Noodle Tools will walk you through the steps of putting together a bibliography. Noodle Toolswill help you take notes, paraphrase, summarize for all your research project needs.
Easy Bib
http://www.easybib.com/
Citation Machine
http://www.citationmachine.net/
Bib Me
http://www.bibme.org/
Library of Congress