Instruction must be purposeful, and geared toward the attainment of curriculum. We believe that quality instruction:
Address the various ways in which students learn

Promotes cognitive student engagement

Allows for students to create their own understanding, rather than simply receive information

Incorporates real-world connections and appropriate social interaction

Balances rigor, challenge, and complexity with scaffolding and support
ENRICHMENT INFORMATIONAL MEETING
NOTES FROM MARCH 2, 2016
CONTINENTAL MATH LEAGUE TOP SCORING STUDENTS
After two competitive meets, Woodside grade 4 and 5 students are rising to the mathematical challenges of the Continental Math League! Join us in congratulating our current top cumulative scorers!
| | | | | | | | | | | | |
| --- | --- | --- | --- | --- | --- | --- | --- | --- | --- | --- | --- |
| Grade 5 - Pythagorean Division | | | | | Grade 4 - Pythagorean Division | | | | | | |
| Grade 5 - Euclidean Division | | | | | Grade 4 - Euclidean Division | | | | | | |
ENRICHMENT PROGRAMS AND OPPORTUNITIES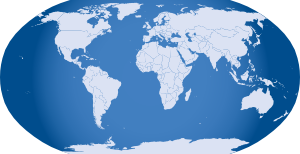 Tell Us About Your Student!
Every student is wonderfully unique! Please take this short confidential survey to tell us about your child. Data will be used to inform Enrichment programming opportunities for our students.
WOODSIDE INTERMEDIATE SCHOOL STUDENTS ARE LEARNING TO CODE!
During Computer Science Education Week, students choose from a variety of self-guided tutorials on hourofcode.com. These fun and engaging tutorials feature Disney's Frozen, Scrat from Ice Age, and Angry Birds. Thank you to technology teacher Mrs. Rona Corrigan for empowering our students with this coding experience!
CROMWELL MIDDLE SCHOOL STUDENT NEWS!
Straight from Mr. Kiss' STEM computer course - CMS Student News! Click on the links below to view this year's broadcast.
The Cromwell Public Schools recognizes and values the involvement of community as its partner in supporting the educational process for its students.
As an extension to the Secondary Task Force, Dr. Talty brought a group of teachers, administrators, and parents together during the 2013-2014 academic year for the purpose looking at the needs of the K-5 learner. One area of continued conversation was the different configurations that can be used to support students' academic, social, and emotional growth. As a result, the multi-age configuration was proposed.
Research on multi-age instructional grouping indicates that students learn the curriculum in varied ways, not always in a linear presentation format. Students in multi-age settings can learn more advanced curriculum in areas in which they excel while also receiving instruction in those areas for which they are "at grade level." The multi-age classroom embraces a student's different academic and developmental levels.
Multi-age classrooms present instruction in a collaborative setting between older and younger students while using flexible groupings and individual learning arrangements. The multi-age classroom would allow students to work in an authentic setting similar to one that they will experience beyond school. 21 st century skills require students to be able to collaborate and produce work with a team.
Multi-Age Presentation - Part 1
Multi-Age Presentation - Part 2