POWERSCHOOL PARENT PORTAL
What is PowerSchool? PowerSchool is our student information system. It allows us to manage information such as grades, attendance, demographics, courses, etc. Since PowerSchool is web-based, some of this information can easily, but safely be shared with parents and students.
Please contact Kelli Swan Romanek, our Power School Administrator if you have any questions or problems with the Portal.
860 754-4498
HOW TO CREATE A POWERSCHOOL PARENT PORTAL ACCOUNT:
Click on the Create Account button: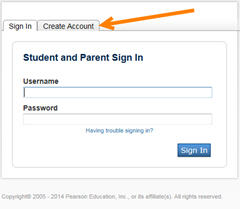 On the top portion of this page, fill in your parent/guardian first name, last name, email address, desired username and password:

On the bottom portion of this page, for each student you have that information for, enter the student name, access id and access password. If you do not have the access id or access password for the student for whom you are a parent/guardian, please contact the school secretary.

Use the relationship pull-down menu to choose your relationship to the student listed on that line (you are the father, mother, etc...)

Click on the enter button.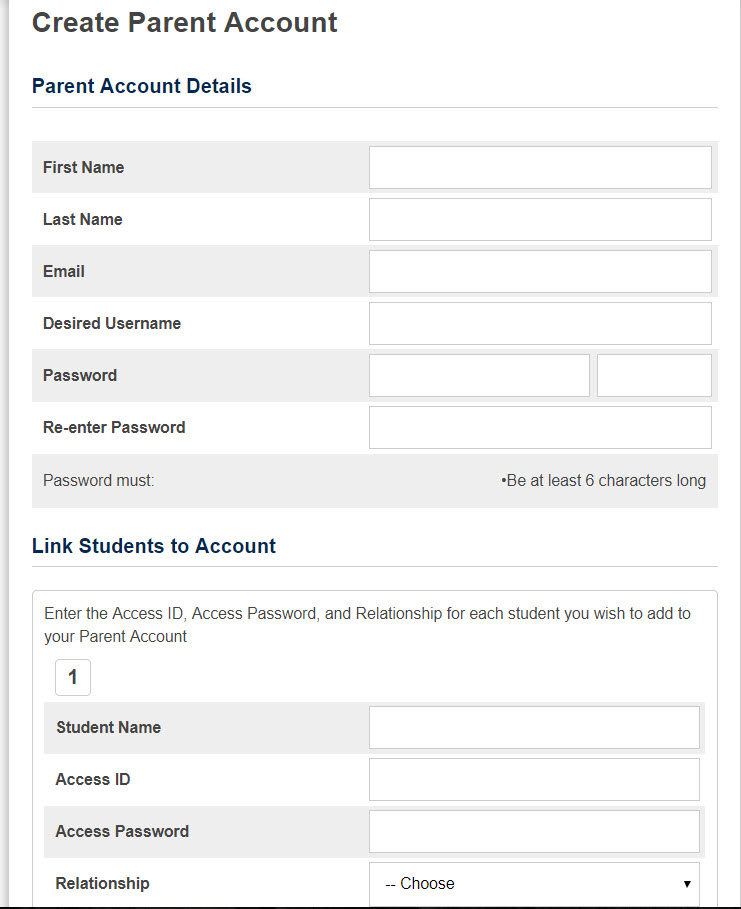 HOW TO ADD ANOTHER CHILD TO AN EXISTING PARENT ACCOUNT:
If you made a parent account previously, and need to add another student to that account, you can if you have that student's Access ID and Access Password. Follow these steps:
Log into your parent account

Click on Account Preferences in the left-hand column

Select the Students tab in the right-hand pane

Click on the Add button and enter the student name, access id and access password

Use the relationship pull-down menu to choose your relationship to the student

Click on the enter button

Now, you will have buttons to choose from at the top of the portal window, depending upon which of your children you'd like to access info about
Please contact Kelli Swan Romanek, Power School Administrator if you have any issues or questions. 860 754-4498